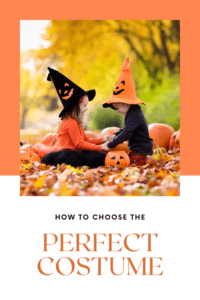 If you take a look on the Internet, you will see that there are plenty of fun dress up costumes for children and adults. However, narrowing down your search can be difficult. Of course you will want to make sure you look different from everyone else at the party, and that your outfit impresses. So, keep on reading for some top tips on how to choose the perfect costume.
---
For more on this topic, check out the full Fall Fun collection
---
Consider the Theme
There is only one place to begin, and this is with the theme! Take Halloween costumes as an example. If you are going for a scare factor, you could always go for the typical witch or zombie costume. But if you want to create your own unique look, you can use fake blood, face paint, and clever accessories to ensure you fit in with the theme.
If your event is happening at school, or you are looking for a school inspired look, school spirit shirts are a great option to complete your look.
Go for Comfort
Looking the part is important! However, you need to be comfortable too. You won't enjoy the event you are going to if your outfit is giving you hassle all evening.
Price Compare
Price is also important when looking for the perfect costume. Of course, you want to wow everyone! But you probably don't want to spend a fortune. Set a budget from the beginning and be sure to account for accessories. Also, remember to be mindful of going for anything that looks cheap and tacky – just because it isn't expensive, doesn't mean it is the right option.
[Read: 3 Tips to Save Money on your Halloween Costume!]
Check the Weather
You should also take a look at the weather forecast if you and your child are planning on going outdoors. You will want to make sure your outfit is light and breathable if it is warm, or that it can easily accommodate layers if it is cooler outside.
Read the Reviews
It's also advisable to read reviews before purchasing, as this will give you a good indication as to what previous buyers thought of the outfit.
[Read: 50 Fall Themed Activities for Families]
Pick Your Costume's Supplier With Care!
While it is quite easy to find a costume supplier, this does not mean that they will have the range you are interested in. Or the means to supply your selection at short notice. This brief section below looks at other factors to consider.
Things to Consider
It's important for a supplier to have a large enough inventory to cover all events. From Christmas, to Halloween, and everything in between. The range of costumes available should be appropriate for the occasion and available for delivery as soon as the order is placed.
It also pays to enquire if the costume available can be customized. Do they offer options for different ages? Could boys or girls wear it? The ideal assortment should be imaginative and practical.
If you are buying in bulk too, look out for the best discount options available. Just because you are buying costumes for a party does not mean you have to pay a fortune for it.
As a matter of fact, the best suppliers also provide free delivery to customers. Before ordering the products online, check out the returns policy. If the garments delivered do not meet the essential standards, it should be possible to return them and get a full refund. Lastly, find out whether the outfits come with accessories, or whether they need to be bought separately.
Choosing the Perfect Costume
Hopefully these tips will help you avoid any ordering mishaps. Happy Shopping!
For more on this topic, check out the full Fall Fun collection
---