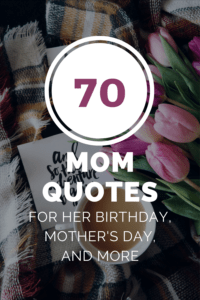 Moms are the best! They do so much for our families and our communities. And yet, it can be hard to always find the right words for that special card or genuine thank you. Below you'll find some of our favorite mom quotes …
FIND MOM QUOTES
Mom Quotes for Cards
Daughter and Mom Quotes
Son and Mom Quotes
Quotes for Mom's Birthday
Mother's Day Quotes
Mom Love Quotes
Funny Mom Quotes
Keep scrolling down for mom quote ideas, free printable cards, and beautiful graphics that are perfect for sharing through text or social media. Show your mama how much she is loved!
---
This article is written by Karissa Tunis
For more on this topic, check out the full All About Moms collection
---
Mom Quotes for Cards
No matter what age… I will always need you mom.
Mom, thank you for being my anchor in this stormy sea of life.
All that I am and ever hope to be, I owe to my loving mother.
Life doesn't come with a manual, it comes with a mother.
I like it when my mother smiles. And I especially like it when I make her smile.
Out of all the moms in the world, I'm so glad that you are mine.
MOTHER – someone who will love you unconditionally till her last breath.
Mothers hold their child's hand for a moment, and their heart for a lifetime.
Who needs superheroes when there are moms.
A mother is someone that can take the place of all others, but whose place no one else can take.
---
Free Printable Mother's Day Cards
Here are some free printable Mother's Day cards! Grab some card-stock, print, and find a cute Mother's Day Quote to write inside.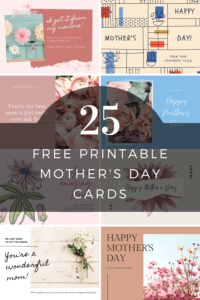 ---
Daughter and Mom Quotes
I am a strong woman because a strong woman raised me.
Mother and daughter from the start. Best friends forever from the heart.
The more a daughter knows the details of her mother's life, the stronger the daughter.
Mothers and daughters together are a powerful force to be reckoned with.
The love between a mother and a daughter knows no distance.
Like mother like daughter, the nicest compliment there is.
By the time a woman realizes that her mother was right, she has a daughter who thinks she is wrong.
The love of a mother for her daughter is the most beautiful and powerful. Nobody can ever replace it.
Happiness is mother and daughter time.
A daughter always tries to fit in her mother's shoes.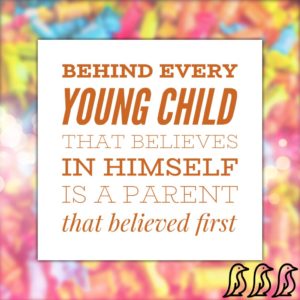 Son and Mom Quotes
First my mother, forever my friend.
The love between a mother and a son is forever.
A son may outgrow your lap, but he will never outgrow your heart.
More than mother and son, they were accomplices in solitude.
A man loves his sweetheart the most, his wife the best, but his mother the longest.
Mothers are a son's first kiss, first love, and his first friend.
The bond between a mother and a son lasts a lifetime.
There is nothing like the love between a mother and a son.
A mother's love doesn't make her son more dependent and timid; it actually makes him stronger and more independent.
There has never been, nor will there ever be, anything quite so special as the love between a mother and her son.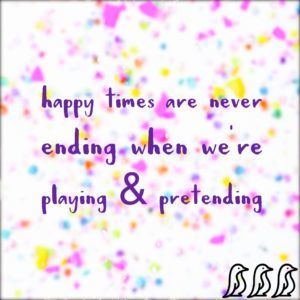 Quotes for Mom's Birthday
Happy birthday mom, I love you more than words can say.
Happy birthday mom, I'm so blessed you're mine.
I wish you a glorious birthday filled with light, laughter, and love.
Happy birthday for my mom, my dear, and my best friend.
May your day be as bright as you, happy birthday.
Happy birthday to the most beautiful mother in the world.
You are wonderful in every way, so I'm sending you extra love today. Happy birthday.
It's your birthday, so I will raise a cheer. For without you, I wouldn't be here.
Wishing you a birthday as bright as your smile, as sweet as your love, as fun as your spirit, and as wonderful as you.
Because you're so very special, you're wished a day that brings, everything you're hoping for, and all your favorite things.

Mother's Day Quotes
You are the best example of what a perfect mother looks like.
Thank you for your unconditional love, your infinite care, and for all of the uncountable happy moments.
To the world you may be one person, but to me you are the whole world.
I see my angel in you.
You are my superhero, and you are my blessing.
You fill my days with sunshine and color, and with your loving caring ways.
God could not be everywhere, and therefore he made mothers.
Without you I don't know what I would do. But with you I know there is nothing I can't do.
Thank you for being my teacher, my strength, and my support. You have made me believe in me.
Successful mothers are not the ones that have never struggled. They are the ones that never give up despite the struggles. Thank you for the wonderful example.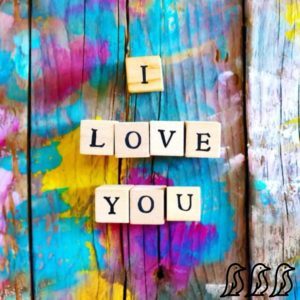 Mom Love Quotes
A mother's love for her child is like nothing else in the world.
A mother's love is the most unconditional and the purest form of love.
There is no love on earth that is as powerful as a Mother's love.
A mother's love is unlimited and never fades.
Of all the gifts that life has to offer, a loving mother is the greatest of them all.
A mother's love is peace. It need not be acquired, it need not be deserved.
No one will ever love you as much as your mother.
A mother's love makes a house a home.
A mother's love endures through all.
When you look at your mother, you are looking at the purest love you will ever know.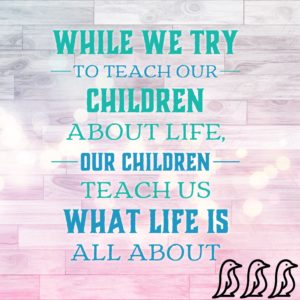 Funny Mom Quotes
MOM – one who sacrifices her body, sleep, social life, spending money, eating hot meals, peeing alone, patience, energy and sanity for LOVE!
Sometimes I open my mouth and my mother comes out.
You put the hood in motherhood.
M O M – Made Of Money.
You have the amazing ability to hear a sneeze through closed doors, in the middle of the night, 3 bedrooms away… while daddy snores next to you.
MOM, a title just above queens.
You are my hero. No, you can't scale building or fly; but you survived labor, and that seems way harder.
I don't care how old I am. If I lose my mom in the supermarket, I will panic.
Moms – not all superheroes wear capes.
Thank you for being our chaos coordinator, we love you!
---
Free Resources for Mom
Free Mother's Day Coloring Sheet – color and frame
101 Self Care Ideas for busy moms
How to Make a Self Care Kit perfect for Mom
Try this yummy buttermilk pancakes recipe for your Mother's Day breakfast
---
For more on this topic, check out the full All About Moms collection
---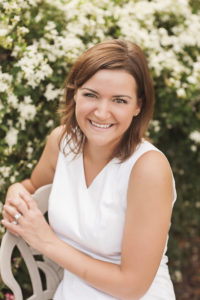 Co-Owner: Karissa Tunis
Karissa Tunis is the co-owner of both the parenting website Adore Them and the family event company Milestone Family Expos. Through these ventures she is able to share inspiring, heartfelt insight with large audiences within local communities and across the country! Her knack for all-things-organization allows her to balance content creation, brand partnerships, and event planning without losing sight of what she wants for her own family. Despite her busy schedule, Karissa also makes it a priority to spend quality time with her husband and three children. You will often find her volunteering at her children's schools, cheering them on from the soccer sidelines, or enjoying the great sites of Charleston, SC with her family.
Contact: Karissa@AdoreThem.com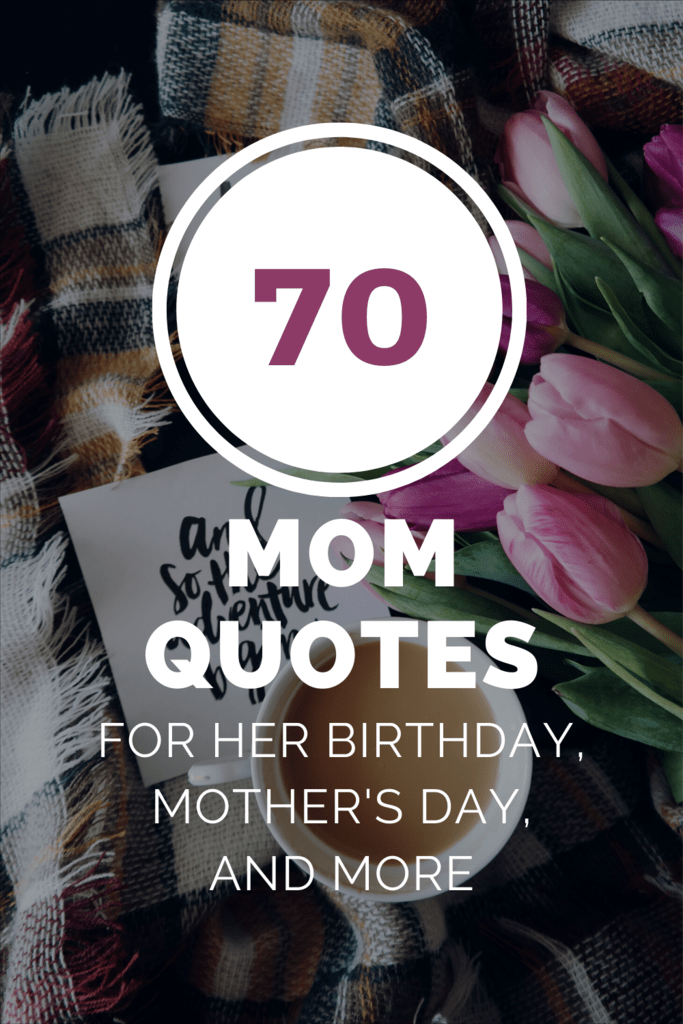 ---