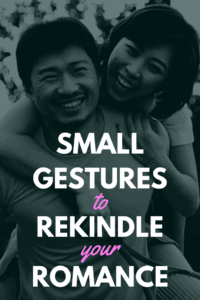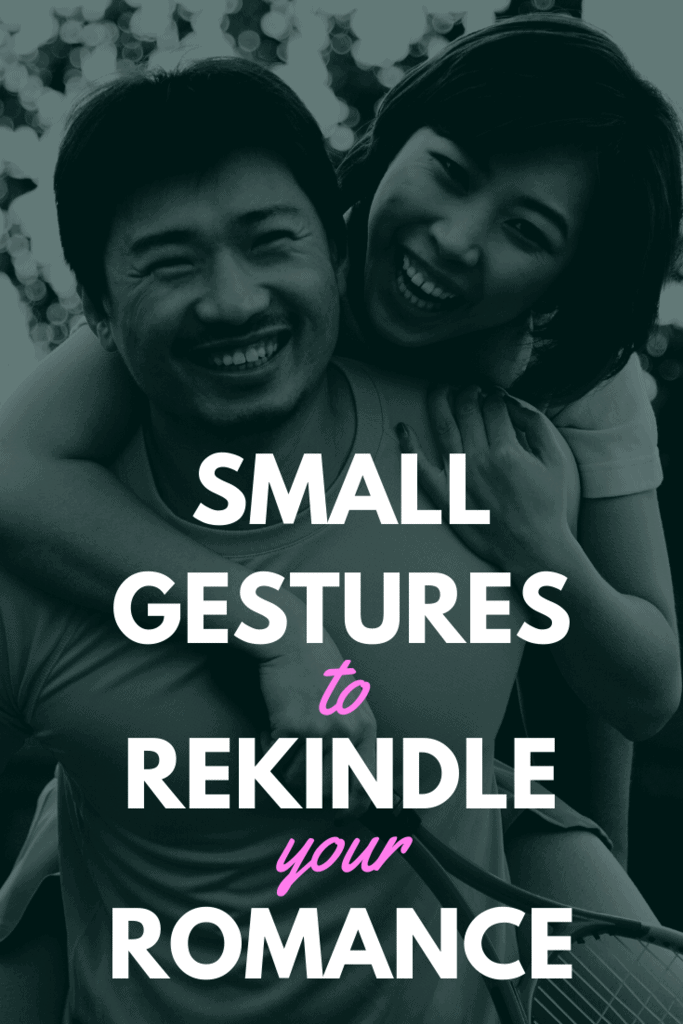 A lot of romantic movies teach us that love should be effortless. That if you are going out of your way to make your relationship work, you are not meant to be. Although this may be true when it comes to the honeymoon phase – because if you are struggling to make it at the very beginning of the relationship, you most likely won't last. But every couple hits a rough patch sooner or later. So how do you get back on track? Try to these small gestures to rekindle your romance.
While during those first months everything is amazing; you can just look into each other's eyes and feel your spine tingle! But after a few years it can feel like your connection is buried under a pile of laundry, dirty dishes in the sink, and bickering over smallest things. Of course you are still important to one another! But all those bills, work problems, meddling in-laws, or even crying children, can get the best of you.
Keep reading below if you want to reconnect with your partner. Here are some simple ways that you can rekindle your relationship and fit love back into your busy schedules again!
---
This article is written by Grace Collins
For more on this topic, check out the full Be My Valentine collection
---
Plan a date night
Date nights don't have to include fancy attire, expensive restaurants, or limo rides. You can just go to the movies; or if you prefer, stay at home, turn off your phones and be cute and playful. There are so many date night options that are completely free, which makes complete sense since this is not about money or expensive things. Instead it is about the two of you and your connection. No matter how tired you are, try to schedule a date night at least once every two weeks, and make an effort to rekindle your romance.
[Read: Date Your Spouse – The Easiest DIY I Didn't Do]
Give and expect nothing in return
Surprising your partner with a small gift can help you keep the spark alive. It doesn't have to be anything expensive, it just has to show that you are thinking about them even when they are not around. A bouquet of freshly picked flowers, a box of chocolates, or a book will do the trick. Ladies, consider getting a tie in his favorite color. Gentlemen, you can get her a pair of earrings with her favorite gemstone like the popular jade stone.
You can even order them online, just look for more info on moonmagic.com. No matter what you decide to give your partner, expect nothing in return. The whole point of this gesture is putting a smile on their face, not throwing the ball in their court.
Talk to Each Other
When was the last time you had a heart to heart conversation with your loved one? If you just spend every minute of your spare time scrolling through your phone or playing video games; it is no wonder that the romance in your relationship is on its death bed. The simplest way to rekindle that spark is to show genuine interest in her life, work, and friends. Show him that you care and you will see just how a face-to-face conversation can be intimate.
[Read: 30 Reasons that I Love My Husband]
Dress up for One Another
Ladies, you don't need to walk around your house like you are attending a red carpet event. But taking your hair out of that ponytail or messy bun, getting out of your stained sweatpants, and making an effort to look nice and sexy for your guy every now and then can go a long way. After all, you probably did everything in your power to look breathtaking back when you were a fresh item, so why not do it now?
And same for the gentleman out there. Take a shower, give yourself a clean shave, and brush your hair. Put on something nice, and date your partner again. Whether it is at home, or out on the town, making the extra effort will get noticed.
Now Go & Try These Small Gestures to Rekindle Your Romance
It doesn't take one huge expression to make a change. Instead try these small gestures to rekindle your romance. The point is that small expressions overtime will make a difference. Give these tips a chance and welcome the new honeymoon phase which will hopefully last a lifetime.
For more on this topic, check out the full Be My Valentine collection
---