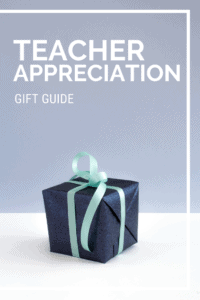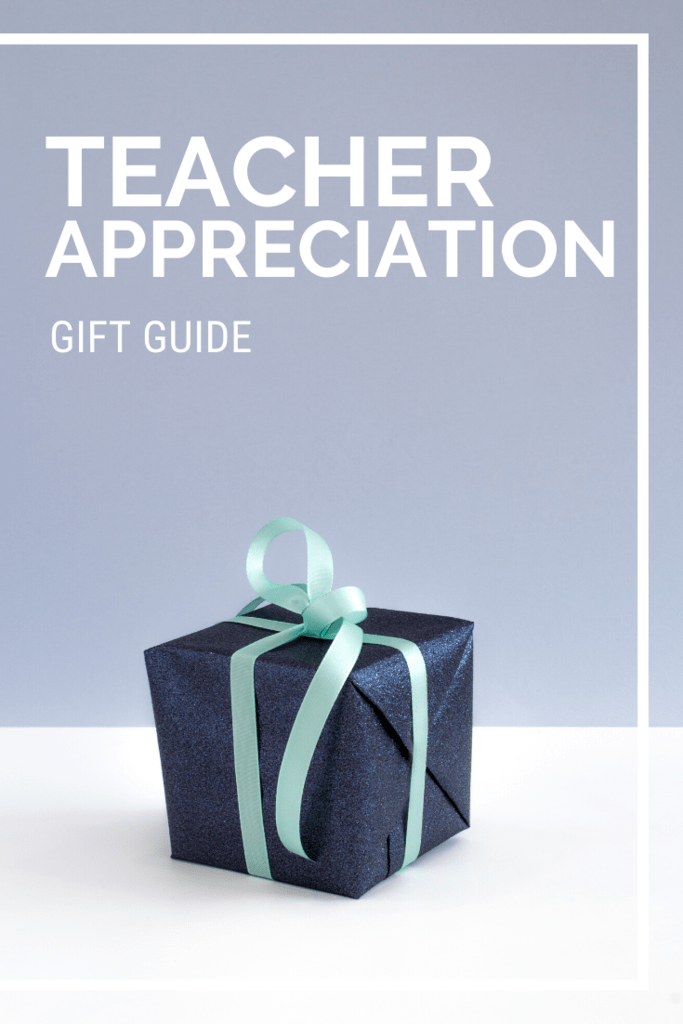 "Oh no! What are we going to give your teacher?" – I think every mom has found herself struggling with this phrase as the holidays approach. Whether it's a daycare worker, babysitter/nanny/au pair, preschool teacher, or elementary school teacher; these caregivers/educators work hard to help your children grow and learn. We want to appreciate all that they do, and it's fun for the child to give them something to show their gratitude and love. Below is a Teacher Gift Giving Guide for those special people in our lives…
---
This article is written by Katie Strohecker
For more on this topic, check out the full Gift Giving collection
Continue reading this article below, or click play to listen to this article being read to you!
---
Teacher Gift Guide
We don't want to give them yet another trinket to sit on their desk, or something that is unusable. Typically I would say the budget for spending on a teacher gift is somewhere between $10-$25 (with the exception of a nanny/babysitter who you may love and have a deeper relationship where you would want to spend more). When I polled my teacher friends, they actually loved the homemade items that reminded them of the student.
Being a former teacher myself, let me discourage homemade food items. Although it may be fun to bake some cookies with your children to give, many teachers are wary of the ingredients and the hygiene of how it has been prepared. Just saying…
Below I have put together a comprehensive Teacher Gift Giving list of ideas and suggestions that teachers will actually love and use!
12 Teacher Gift Giving Options (an ode to the 12 Days of Christmas, if you will):
Pencils, tissues, hand sanitizer, EXPO markers, sharpies, stickers, etc; teachers are always in need of more supplies! Gift in a cute mug or jar, add a cute tag, and teachers will love this! If you need a little extra inspiration, check out this free DIY Art Station for a few new ideas.
Try making a themed-gift basket like a "Night In" box, a "Christmas Baking" kit, a "Coffee Lovers" survival kit, a "Winter Cold" survival kit, or a "Snow Day" survival kit.
A plant for the classroom, or your teacher's home, is a perfect gift! Consider putting it in a hand-painted pot decorated by your child for that extra element of thoughtfulness.
This could be homemade, painted at a pottery place, or store bought. You can even purchase a customized ornament with their name on it.
Browse on Pinterest for tons of easy recipes, or try this simple How to Make a Self Care Kit for All 5 Senses – for no baking required!
Because everything looks much cuter in a mason jar 🙂
Help your child make a keepsake potholder that they decorate and customize. Maybe they could list all of their favorite characteristics about their teacher/caregiver.
Every teacher can use an extra supply holder for their classroom, or anyone can appreciate a cute new holder on their desk at home. Or, if this person is a DIYer, check out this free Holiday Gift Guide for the DIYer for additional supply ideas.
A fun suggestion is to fill it with a few drink mixes such as lemonade, gatorade, iced tea, hot cocoa etc.
I think it is safe to say that we could all use a new or extra travel mug!
This would be so appreciated – and it doesn't have to be all candy! Include some snack items too!
Everybody loves a gift card to Dunkin Donuts and Starbucks; but don't forget the much needed places like the local grocery store, gas stations, bookstores, the movies, etc.
No matter what you end up giving, just the thought and extra element of personalization will mean so much to the receiver! It shows them that you care and that you appreciate all that they are doing for you and your family! Happy holidays!
For more on this topic, check out the full Gift Giving collection
---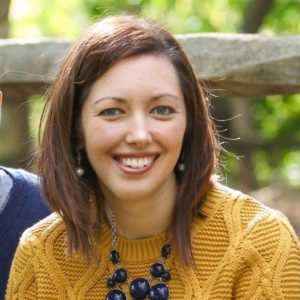 Featured Contributor: Katie Strohecker
Katie Strohecker lives in Lancaster, PA with her husband and two children. She is a former teacher, turned work-from-home mom with a background in event planning. She is also the co-owner of Milestone Family Expos, which strives to showcase the newest and best parenting, baby, and child-related products/services through two of the largest annual expo shows in the Central PA area.
---