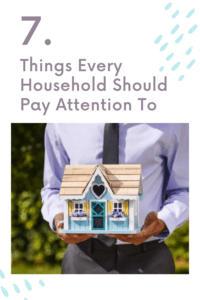 Whether you're buying a new house, looking for a fixer-upper, or thinking about purchasing an investment property, there are some key elements you should pay attention to. Buy property comes with some intricate ins and outs that will definitely influence your final decision. You might find yourself fixating on the price, how the house looks, fixtures, and other amenities. And while these are important, they aren't the most important. When you go into this process you aren't going in it alone if you're a family, whether that's a family of two or more. Your entire household will in some way, shape, or form be involved. And as such, every member of the household that is able should keep their eyes open for these things that we've listed below. Continue reading below to find out what 7 things every household should pay attention to!
---
For more helpful resources, check out the full Moving Tips collection
---
7 Things Every Household Should Pay Attention To
Depending on what you're trying to accomplish your mortgage for your new property will be influenced by it. You want to be aware of this and try to have ballpark figures in your mind when viewing various houses. Use a house mortgage calculator to help you get an idea of what a particular property might cost. Once you have these estimates you can then focus on these other areas of concern that you'll want to pay close attention to.
1. Realtors Relationship With The Sellers
If you find that your realtor is also responsible for the listing you may want to consider looking for another real estate agent. This can potentially be a conflict of interest that will not go in the buyer's favor (your favor). While it may make for an easier transaction, the realtor and seller will benefit most from making as much as possible from the listing. So this doesn't protect you, the buyer. Instead look for an agent with no conflicting interest or ties to the listing.
[Read: 5 Tips to Buy a New Family Home]
2. Sellers May Be Recording Viewings
Something that buyers of a household should be aware of is the potential of being spied on by the seller. With all the tech available a seller will likely in some way record or watch a viewing with buyers. When touring a house it's best to be careful with what you say, both positive or negative as either type of comment can influence the way a seller behaves. You can always discuss your thoughts once you've left the location. You don't want to find yourself overpaying on a home because you love it and the sellers are aware of that fact.
3. Growth Potential And Challenges When Making Changes
Another thing you'll want to pay attention to is the potential for growth and possible challenges when wanting to make changes. You may think that buying a small place is ideal in the beginning. However, if you plan to grow your family you may find yourself quickly running out of space. Depending on where your home is located you may face a  lot of challenges trying to make changes to accommodate your growing family. You'll want to make sure that the space you're buying now has room for this potential. Moving is hard enough! But having to move every time there is a new addition, or need for change in your family, can quickly become a nightmare.
[Read: 3 Ways to Make Your House Feel Bigger]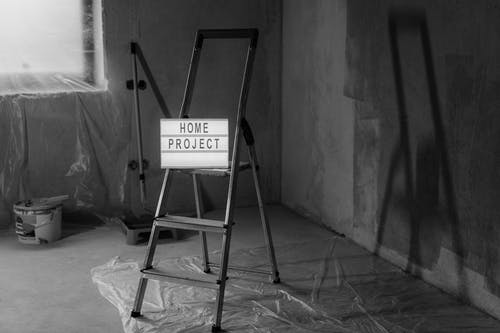 4. Recent Sales In The Area
Something you'll want to look into is the recent sales in the area. Use the information from these sales to get a general idea of what a house or property costs in the area. That way you can know if a price is fair or not. If it's overpriced you'll know why. If it's underpriced there may be unseen issues that you'll want to avoid. This is a good method to give yourself some leverage when going into the process of potentially purchasing a place. The price may also give you some indication of what the immediate area is like. Low-priced homes may come with some unsavory surroundings whereas a heavily-priced home may come with some additional amenities. These are all things you'll want to ask about.
[Read: 4 Things to Look Out for When Buying an Older Home]
5. The Location
Location is probably the most important factor when purchasing a home and it can be one that many don't pay attention to. Sometimes when considering the cost it can be easy to buy a home in a not-so-great location. You can make all kinds of changes to your home. But if you're the best home on a bad block it can seriously hurt the value of your home. This can also lower your resale potential and make selling the home a much more tedious process. So remember that location matters when making your final decision.
6. Maintenance Cost
Another thing you should pay attention to is the maintenance cost of a property. Your expenses don't stop at the completion of the sale. Once you've gained the house you have to take care of it. There are certain things that can greatly increase the maintenance cost which may be outside of your monthly budget. Pools are an example of this. A large yard is another thing to consider. Make sure that you can handle these costs before investing your money.
[Read: 8 Tips for Keeping Your Family & Home Safe]
7. Neighbors
This goes without saying but neighbors can make or break how long you live in a particular area. When you're going for a house tour pay attention to the people you see around and ask questions. If you see a lot of basketball nets, bikes, and other toys around the homes in the area then you can be sure it is a family-oriented place. This is great for families with children. If you are looking for something quieter this can tell you that it may not be what you're looking for. Neighbors can be one of the single factors that make you dislike where you love. Pay attention to who your potential neighbors may be.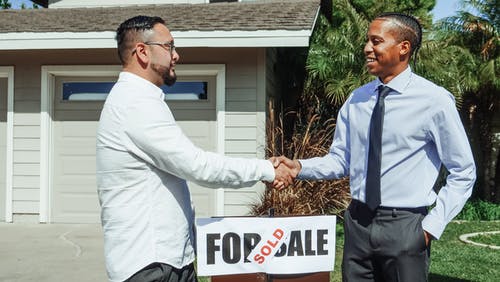 Once you've covered these things and found the perfect home you'll be well on your way to closing on the property. This process takes time so you'll have to remain patient and also be prepared for some drawbacks or possibly not getting them home. For this reason, you should also have backup listings just in case. You don't want to rush your decision either. Rushing may make you miss out on key important factors. The right home for you will come along but making the wrong choice can cost you big in the immediate and long-term future.
For more helpful resources, check out the full Family Home collection
---