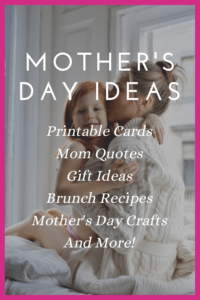 With Mother's Day just around the corner, we wanted to share with you some of our favorite Mother's Day Ideas! Whether you are celebrating at home this year, or are able to travel out and about, we wanted to offer you some fun new ideas to help you celebrate! Keep scrolling below for all of this and more!
In this article…
Free printable Mother's Day Cards
Mother's Day Quotes to help you write that special card
Mother's Day Gift Ideas that she will love 
Ideas for Mother's Day Brunch, and a special Mother's Day Dessert recipe
Plan the perfect Mother's Day Weekend that is very budget friendly
Cute Mother's Day Crafts that make perfect gifts, or that you can create together
Tips and photo examples to help you take great Mother's Day Pictures
---
This article is written by Karissa Tunis
For more on this topic, check out the full All About Moms collection
---
A Mother's Day Message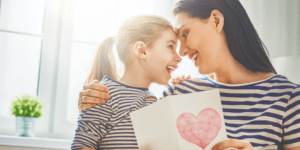 Where do we even begin? Mother's do it all. They change dirty diapers. Chase little ones around on the playground. Prepare us for that first day of school. Help us with homework. Chauffeur us to and from activities. Cheer us on from the soccer side-lines. Prepare us for our driving test (which likely gave them even more gray hairs). Got us settled into college (and did it with a happy face even though they were emotional inside). Mothers wash our laundry. Prepare our meals. And the list goes on and on.
Even when we are adults we still want our mamas. Those sweet nurturing moments when we need a pick-me-up, or we need someone to hug us and make our troubles go away. Someone to make us chicken noodle soup when we are sick. And someone who will help us prepare for the real world – like a first job and our first home. Perhaps a wedding or the arrival of a new baby. There is so much that our mothers, or those filling in as mothers, are willing to do for us over and over again.
But until you have your own child, you might not totally understand it, or fully appreciate it. Mother's go above and beyond for their kids. Because, after all, you are a piece of their heart who is walking around outside of their body. They love and care in such a selfless way. And if you are lucky enough to experience this beautiful incredible bond, then it is worth at least one special day each year to genuinely say thanks.
---
Free Printable Mother's Day Cards
Here are some free printable Mother's Day cards! Grab some card-stock, print, and find a cute Mother's Day Quote to write inside.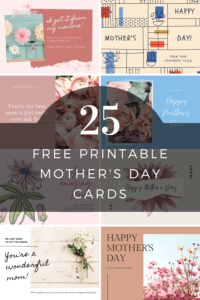 ---
Mother's Day Quotes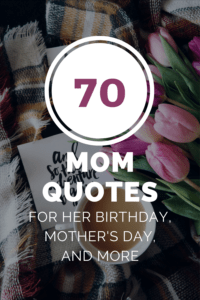 Sometimes it can be really hard or challenging to find the right words. This special person who has raised you and cared for you deserves more than just a simple "thank you". But what do you say to let them know just how much you do really care on this Mother's Day?
We have put together a list of 70 Mother's Day Sayings that will certainly help get you started!
There are Mother's Day quotes for mother's from daughters, for mother's from sons, that are funny, that are heartfelt, and all kinds in between. Say something sweet, to the point, and let her know just how much she is loved and appreciated.
---
Mother's Day Gift Ideas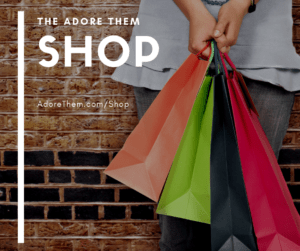 Need some last minute Mother's Day gift ideas, or an actual Mother's Day present? Don't worry, we've got you covered! Adore Them Parenting has compiled wonderful Mother's Day gift ideas that can be purchased last minute thanks to Amazon Prime. Find some new inspiration, and make your shopping easy!
---
Mother's Day Weekend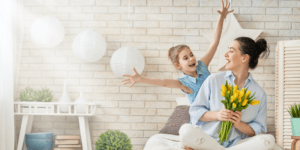 Want to plan something fun that lasts for more than just a day? Or perhaps you are limited to celebrating only at home? Don't worry, we can help you plan something extra special that will be very easy, and will have a very low impact on your budget!
As we know, every mom is constantly giving to those around her. But what she oftentimes does not take the time to do is to care for herself. – And that is what celebrating Mother's Day, or a Mother's Day Weekend, is all about! By giving her the space, the time, and the necessities needed; she will finally be able to enjoy that very much well deserved and appreciated self-care and self-love. And in return, you might receive an even more cheerful, patient, and loving parent (if that is even possible).
Adore Them Parenting has an entire collection of free resources that focus on self-care for busy moms. These ideas and tips offer low-cost and free options that can be done in your own home or close by.
Here is a sample of what you will find:




Additional Self Care Resources:
---
Mother's Day Brunch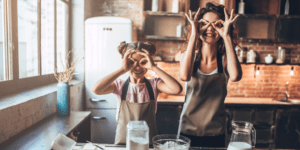 Whether you are looking for the perfect breakfast in bed recipe, ideas for a delicious Mother's Day Brunch, or a simple elegant dessert that can be enjoyed throughout the day; we have a few ideas that we know your mama will love!
Mother's Day Dessert Recipe
The dessert I whipped up when hosting this perfect coffee date was super easy! It is very sweet, so just a small serving is all anyone needs. That is why I like to serve this in a very small bowl or shot glass, add a little spoon, and it looks adorable!
I like to purchase cheesecake flavored pudding made by Jello. I mix this up ahead of time, which only takes a few minutes, and refrigerate.
When you are ready to serve:
add a spoonful of gram cracker crumbs to the bottom of your bowl or glass
add the cheesecake pudding
top with whipped cream
add a strawberry
add a tiny spoon …. and enjoy!
---
Mother's Day Crafts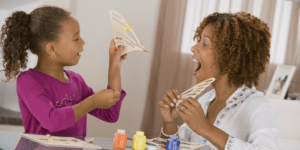 Mother's Day Crafts make the perfect Mother's Day Gift! Not only will your mama appreciate her new Mother's Day present; but the thought, time, and meaning behind what you create will make this extra sentimental. Or, if your mother likes to get crafty too, then this might be the perfect way to celebrate her special day together. Buy the supplies ahead of time, and then pick a special spot for you and her to spend the afternoon creating with one another. The memories will be just as special as the crafts themselves!
This free Mother's Day coloring page is perfect for young kids, or if you are feeling more adventurous check out the ideas below!
5 Mother's Day craft ideas
---
Mother's Day Pictures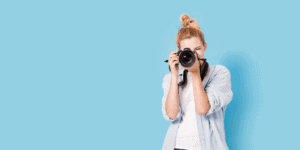 Mother's Day is the perfect time to capture a nice family photo. And if your family is like most and doesn't enjoy having their photo taken; who can really complain when you know it will make mama so happy on her special day?! What a special added gift for the woman in your life that deserves to be celebrated and surrounded by those she loves (and have a picture of it).
Here are some tips and gorgeous photo examples from a professional photographer that will help you plan like a pro. Check out these free tips for taking better pictures of your kids, tips on how to choose a photographer, tips for if you want to snap the photos yourself, tips for styling everyone and picking out what to wear, deciding on a location or a backdrop, 10 different poses to capture, and more!
Your mother will surely appreciate a "frame-worthy" family photo for her Mother's Day gift!
Here is a sample of what you will find:
---
Mother's Day Celebration
No matter how, when, or where you decide to celebrate Mother's Day this year; we hope that you will have a wonderful and safe time together! While some mother's earn their title through giving birth, others earn the title for giving unconditionally to those special people in their life. And if you are lucky enough to experience a mother's love, from whomever that individual might be, please make sure you are taking the time to sincerely say thank you for all that they so willingly do!
Happy Mother's Day!
For more on this topic, check out the full All About Moms collection
---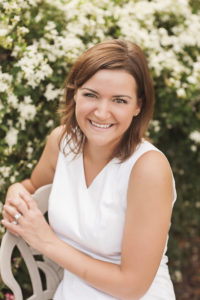 Co-Owner: Karissa Tunis
Karissa Tunis is the co-owner of both the parenting website Adore Them and the family event company Milestone Family Expos. Through these ventures she is able to share inspiring, heartfelt insight with large audiences within local communities and across the country! Her knack for all-things-organization allows her to balance content creation, brand partnerships, and event planning without losing sight of what she wants for her own family. Despite her busy schedule, Karissa also makes it a priority to spend quality time with her husband and three children. You will often find her volunteering at her children's schools, cheering them on from the soccer sidelines, or enjoying the great sites of Charleston, SC with her family.
Contact: Karissa@AdoreThem.com
---